TBPG Malpractice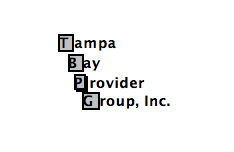 TBPG is very excited to announce the endorsement of our new malpractice insurance provider, Shea Barclay Group and Physicians Protector Plan underwritten by Aspen Insurance.  Shea Barclay Group is a well-established, boutique insurance brokerage based in Tampa, FL.  They bring a wealth of expertise and knowledge to our industry and have 30+ years of working with all types of physicians in the Tampa Bay area.  TBPG went through a rigorous vetting process following the termination of the Florida Doctors/NorCal agreements.  We are excited to bring this new benefit to our members and believe Shea Barclay Group/Physicians Protector program will be a tremendous offering to our Association.
Member benefits for participation in the Medical Professional Program:
Shea Barclay Group understands the insurance needs and unique risk associated with healthcare providers and we are able to bring uniquely creative solution to your insurance program.  Partner with a broker that understands your business.
What you are can expect from Shea Barclay Group:
Ethical standards
Experienced risk professional that work on your behalf
Uncompromised commitment to client service
Relationship based client focus
If you are interested in your malpractice options, please complete the attached and send to Patti Thompson, her contact information is below:
Patricia K. Thompson, AAI, CIC  |  Senior Sales Consultant
Shea Barclay Group, Inc.  |  Healthcare Division
Phone:  813.251.2580  |  Mobile:  813.404.7905  |  Fax:  813.251.2585
501 East Kennedy Blvd., #1000  |  Tampa,  FL  33602
Email: pthompson@sheabarclay.com
Professionals Maintaining Your Peace of Mind